We have been manufacturing in Ireland for over six decades
We are working together to produce more treatments to help people across the world impacted by skin and thrombotic conditions.
LEO Pharma in Ireland
In Ireland, LEO Pharma has manufacturing, production and commercial operations in Dublin and Cork. The Dublin site, which focuses on the dermatological portfolio, was established in 1958 and Cork's Heparin purification plant was built in 1987. We now have up to 550 employees across the two sites.
The LEO Pharma values of Customer Focus, Adaptability, Integrity, Innovation and Passion, define who we are and our purpose to advance the standard of care in medical dermatology and reflect our commitment to our patients.
We keep patients, quality, and safety at the forefront of all that we do.
Our presence in Dublin
In 1958 LEO Pharma acquired premises in Crumlin, Dublin, and adapted it for pharmaceutical manufacturing. Over the past 60+ years LEO Pharma has extended and developed the manufacturing facility and today, we manufacture a range of key topical products for LEO Pharma such as ointments, creams, gels, and aerosols that serve patients all over the world.
Onsite activities include bulk manufacturing as well as filling and packaging.
We are also involved in new product introduction and scale up, phase 2 and phase 3 clinical trial supply and development of pre-phase 3.
Due to the complexity and range of activities taking place on site we have various support departments located in Dublin, including QC, QA, Manufacturing Science and Technology (MSAT), Technical Services, which include Validation, Maintenance, Facilities and Automation, lT, HR, Supply Chain & Logistics and Finance. The manufacturing activities are also supported by a regulatory hub based on-site.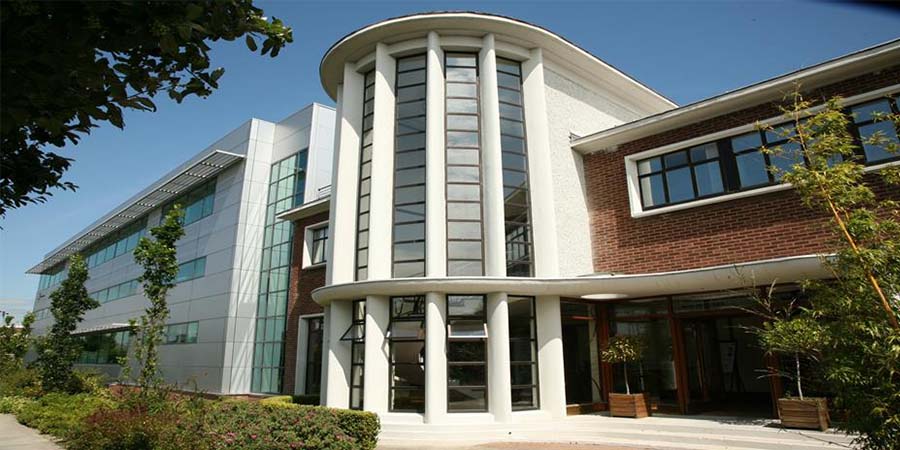 LEO Pharma Ireland office in Dublin.
Our presence in Cork
In 1987, LEO Pharma developed a heparin purification plant at Little Island, Cork, which now employs 50 personnel across Operations, Quality, Technical Analytical Services, Engineering, Continuous Improvement and Administration. The site is one of two plants involved in the manufacture of the active pharmaceutical ingredients for Thrombotic (blood clot) products.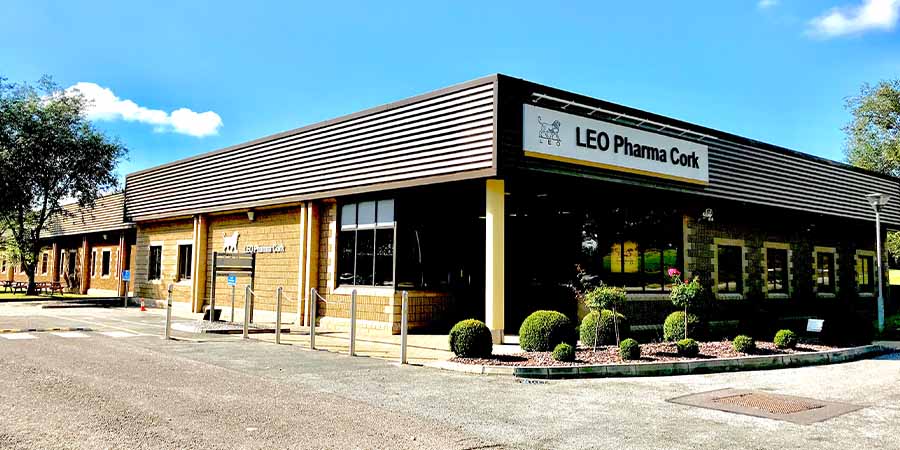 LEO Pharma Ireland office in Cork.
General enquires
For general enquiries in relation to our Dublin and Cork site, please contact: enquiries@leo-pharma.com
Media enquiries
For media enquiries in relation to our production facilities in Dublin and Cork, please contact: comms@leo-pharma.com